Teachers Council
This council serves all teachers, teachers assistants, nurses, sign language interpreters, psychologists and social workers in District 211.
President
Anita Lee has been a Social Sciences teacher at Palatine High School since 2002 after previously teaching at Warren High School and in Korea.  Anita has a BA in Political Science from the University of Michigan and an MA in Education from the University of Michigan.  In addition to handling all communication for the Teachers Council and the Local, Anita is extensively involved in the Evaluation process for our teachers, including being the resident expert on PERA and SB7.
Secretary-Treasurer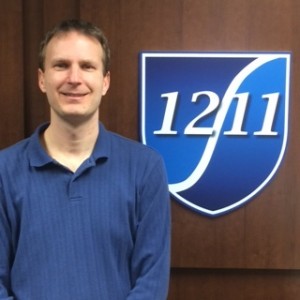 Rich Cortez is a math and computer science teacher at Conant High School.  He's been the Teachers Council's Secretary-Treasurer for the past 6 years.  Rich's work for the union has been broad and very effective.  Rich was the chair of the Class Size Committee prior to becoming the treasurer.  His work as treasurer has put our Union's accounting practice at industry standards.  He's also expanded our scholarships from only giving six $1000 scholarships to ten $2000 scholarships, all without raising dues during his tenure.  Rich is also the head Math Team coach at Conant High School.
Vice President of Communications
Kevin Mallon is a social studies teacher and department chair at Hoffman Estates High School.
Insurance Chair: Charlie Filipek (Palatine)
Class Size Chair: Jeremy Harkin (Schaumburg)
Special Education Chair: CathyAnn Smith (Conant)
Scholarship Chair: Liz Sheehan (Palatine)
LPDC Chair: Tracy Sharkey (Conant)