Retirees Council
Kevin Palmer, Retiree Council President
Kevin Palmer is a former Fremd High School Social Studies teacher and longtime Legislative Director for Local 1211.
Bob Carroll, Retiree Council Vice President
Bob Carroll is known by everyone.  No need for a bio.
Rick Gerz, Retiree Council Secretary
Rick Gerz is a retired teacher from Schaumburg High School and was one of the original organizers for Local 1211.
Gary Wilson, Retiree Council Treasurer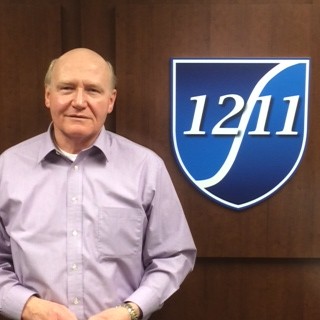 Gary and his wife live in Schaumburg. They have two children Jennifer and Brian. Both of them graduated from Hoffman Estates HS and Northwestern. Gary earned his BS in mathematics in 1973 from Bradley University where he met his wife and he earned his Masters of Science from NIU in 1976. Gary started teaching in 1973 in Harvey, Illinois and moved to District 211 in 1974 where he taught at Fremd until he retired in 2007. While he was at Fremd, Gary started teaching part time at Harper College. This is his thirtieth year as an adjunct teacher. Gary was an IEA representative in Harvey and has served as the 211 council treasurer, the Local secretary, and is currently the Local 1211 treasurer and the treasurer of the retirees chapter.