Executive Board
Steve Elza, Local 1211 President
Steve Elza is an Applied Technology teacher at Fremd High School.
Derek Fivelson, Local 1211 Vice President of Communications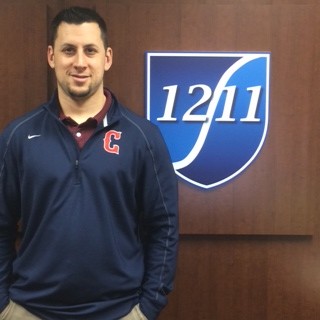 Derek Fivelson is the mathematics Department Chair at Conant High School as well as the head varsity baseball coach. In addition to being the Vice President of Local 1211, Derek runs the website for Local 1211. Derek is married with three children. He has a B.A. in Mathematics and Secondary Education from St. Xavier University, M.A. in Education from Olivet Nazarene University, and an M.S. in Mathematics from Roosevelt University.  Derek has his leadership endorsement from National Louis University.
Rob Higgins, Local 1211 Secretary-Treasurer
Rob Higgins is a mathematics teacher at Fremd High School.
Anita Lee, Local 1211 Vice President of Operations

Anita Lee has been a Social Sciences teacher at Palatine High School since 2002 after previously teaching at Warren High School and in Korea.  Anita has a BA in Political Science from the University of Michigan and an MA in Education from the University of Michigan.  In addition to handling all communication for the Teachers Council and the Local, Anita is extensively involved in the Evaluation process for our teachers, including being the resident expert on PERA and SB7.
Jim Arey, Local 1211 Vice President of Outreach
Jim Arey is a social studies teacher at Elk Grove High School and is also the D214 Education Association President.