Executive Board
Steve Elza, Local 1211 President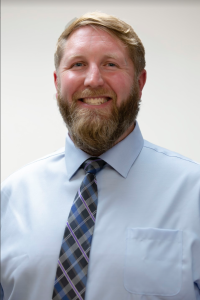 Steve Elza has been an Automotive Technology teacher at Fremd High School in Palatine since 2007 after previously teaching at the Technology Center of DuPage and General Motors.  Steve earned his BA in Automotive Technology and his first MA in Workforce Education from Southern Illinois University Carbondale.  Steve also earned a second master's degree in Educational Administration from Northern Illinois University.  He was named Illinois Teacher of the Year in 2015 thrusting him into his leadership work at the local, state, and national levels.  Steve is currently serving as the President of Local 1211, is on the IFT Executive Board as a Vice-President, has been appointed Chair of the IFT CTE/STEM Constituency Council, serves on the IFT Defense Committee, the IFT P-20 Educational Committee, and AFT CTE/STEM Constituency Council while also is Chair of the Political Action Committee (PAC) Region K for the IFT.
Derek Fivelson, Local 1211 Vice President of Communications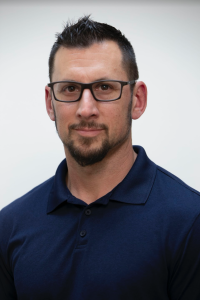 Derek Fivelson is the mathematics Department Chair at Conant High School as well as the head varsity baseball coach. In addition to being the Vice President of Local 1211, Derek runs the website and all communication platforms for Local 1211. Derek is married with three children. He has a B.A. in Mathematics and Secondary Education from St. Xavier University, M.A. in Education from Olivet Nazarene University, an M.S. in Mathematics from Roosevelt University and his leadership endorsement from National Louis University.
Rob Higgins, Local 1211 Secretary-Treasurer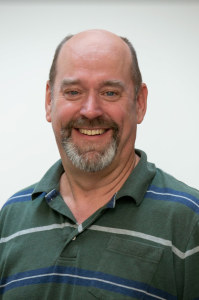 Rob has been teaching mathematics at Fremd High School since 1997.  He has been active with council and local governing boards since 2014.  In 2010, he became the head building rep for Fremd and the Secretary-Treasurer for Local 1211.  His additional responsibilities include driving a school bus, concession's manager, and assistant softball coach.
Anita Lee, Local 1211 Vice President of Operations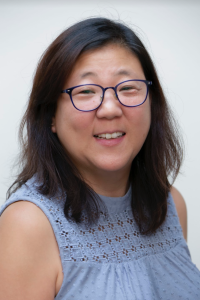 Anita Lee has been a Social Sciences teacher at Palatine High School since 2002 after previously teaching at Warren High School and in Korea.  Anita has a BA in Political Science from the University of Michigan and an MA in Education from the University of Michigan.  In addition to handling all communication for the Teachers Council and the Local, Anita is extensively involved in the Evaluation process for our teachers, including being the resident expert on PERA and SB7.
Jim Arey, Local 1211 Vice President of Outreach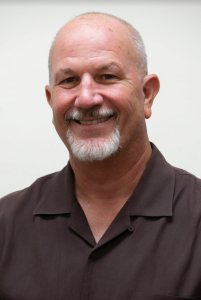 James M. Arey is the current President of the District 214 Education Association, representing more than 880 teachers at six comprehensive high schools and three alternative schools. He has served eight terms as the Association's President, leading the efforts to affiliate with the Illinois Federation of Teachers, the state chapter of the American Federation of Teachers (AFT).
Jim is also Vice President of Member Engagement for Local 1211. He is responsible for overseeing and coordinating initiatives of the Member Engagement Committee and the Media/Social Engagement Committee. In this role, Jim also is responsible for developing academic and political initiatives for Local members activation in the community. Jim is a national trainer for the AFT in areas of "Student Trauma," and "Supporting Students with Grief and Loss." He is also a trainer for the Illinois Federation of Teachers (IFT) Teacher Evaluator Training (AA2001).
For 32 years, he has been a Social Science teacher at Elk Grove Village High School. Jim also coaches the junior varsity baseball team. He is a graduate of Concordia University Chicago in River Forest, Illinois, with a Bachelor of Arts in Secondary Education. He earned his Master of Science in Secondary Education from National Louis University in Evanston, IL, and holds a Master of Science +30 from Northwestern University. He received the Golden Apple Award, recognizing excellence in teaching and leadership in the field of education.