Teachers Council Grant Application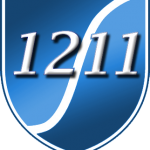 The District 211 Teachers' Union is offering a $1500 Grant to an organization/agency that works within the H.S. District 211 attendance area.  Grant applications will be reviewed based on their need to use the Grant to better offer opportunities to increase student achievement and facilitate educational enrichment.  Please complete the Grant Application if you have an association with organizations/agencies that you feel the Union could help meet its outreach goals.  If you have any further questions do not hesitate to contact Scholarship/Grant Chairman, Kevin Palmer at 847-755-2600 Ext. 2826.
APPLICATIONS MUST BE COMPLETED BY MONDAY MAY 19TH, 2014.  PLEASE PRINT THE GRANT APPLICATION BELOW AND UPLOAD THE NECESSARY DOCUMENTS.